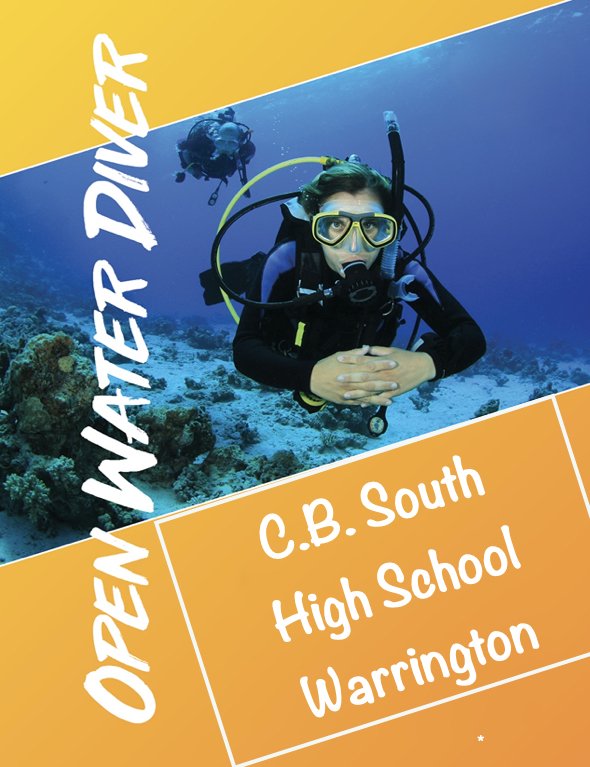 ALL Students must purchase a SCUBA DIVER: NAUI EDUCATION SYSTEM when registering for a course.

Your underwater adventure begins! Imagine watching the water level move up your mask as you slowly go below the surface - and continue to breathe! It's the most exciting feeling imaginable and your when you become a NAUI Scuba Diver!
SCUBA Diver is our entry-level SCUBA Certification Course during which you will learn the fundamental knowledge and skills to safely SCUBA dive in open water. When you complete your class, you will be free to explore and discover the many orders of the underwater world....and, you will have earned a NAUI SCUBA Diver Certification Card - the most respected diver certification card in the world! Come on and dive in....a lifetime of fun, adventure, memories, experiences, and new friends awaits you!
What You Will Learn
You Instructor will teach you about dive equipment, the science of diving, responsible diving practices and the environment. You will also learn many skills in the water with practice time for your safety and comfort; and complete your training with a minimum of 4 open water dives.
ALL Students must purchase a SCUBA DIVER: NAUI EDUCATION SYSTEM. A link to purchase the Education system will be emailed to you after signing up for the class.
COVID-19 Vaccine Requirements
- All students, Instructors and Assistant Instructors are required to be fully vaccinated.
| | |
| --- | --- |
| Skill Level: | Beginner |
| Skill Details: | This course meets the requirements for ISO Level 2- autonomous diver certification. It provides the fundamental knowledge and skills to scuba dive once your open water training is complete. Upon successful completion of this course, graduates are considered competent to engage in open water diving activities without supervision, provided the diving activities and the areas dived approximate those of training. |
| Requirements: | ALL Students must purchase a SCUBA DIVER: NAUI EDUCATION SYSTEM when registering for the course. The eLearning MUST be completed before the first day of the course. Students must be at least 12 years old by the Certification Dives. Students must complete the medical waiver prior to the first day of the course. |