Skip Navigation
Website Accessibility
SCUBAPRO X-BLACK BC W/AIR 2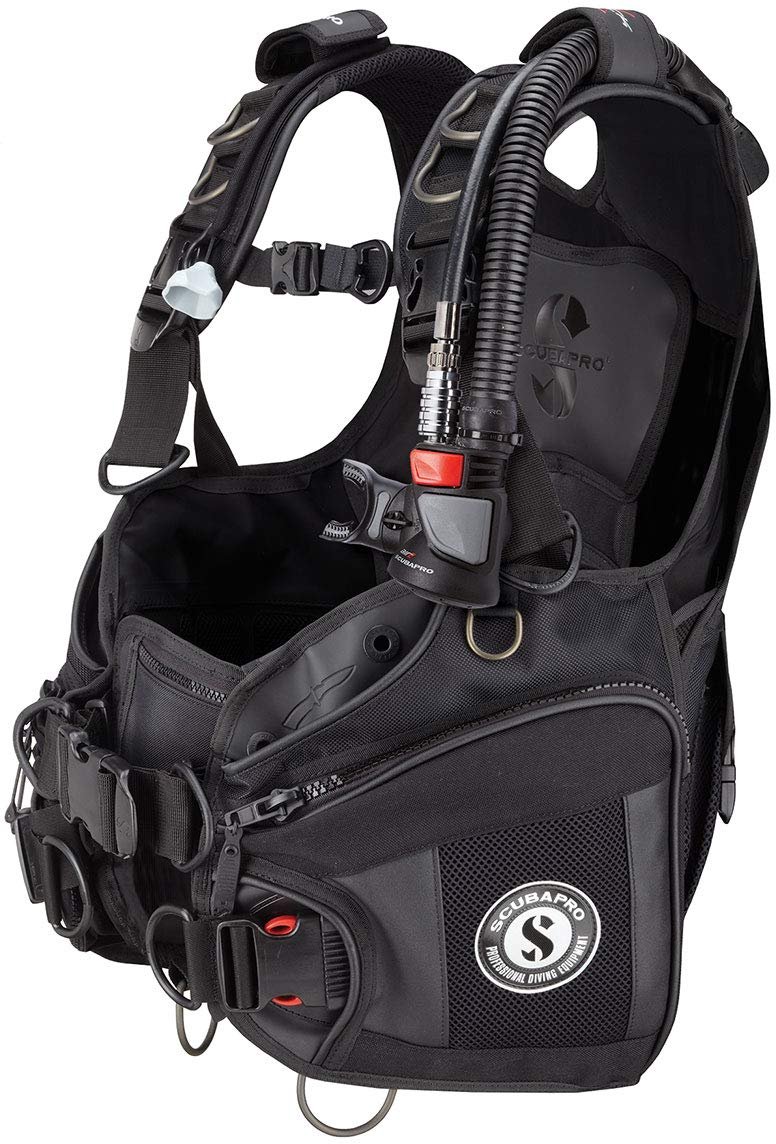 BCD Color:
BCD Size:
Quantity:

Add to Cart

or call: 215-672-4180
Products Can Only Be Shipped to Credit Card Billing Address.
*Does not apply to Class Material.
Photo ID and Signature May Be Required Upon Delivery
Out of Stock? Contact sales@diveuww.com to create a special order.
The front-adjustable X-Black features SCUBAPRO's exclusive AirFlex system (highlighted by the red bungees threaded throughout the BCD) that simplifies buoyancy control and helps guarantee an extremely stable ride at depth. Loaded with convenience and performance features, the X-Black is also one of the most comfortable BCDs available, thanks to its ergonomic cut and huge lift capacity.
Constructed of a combination of durable 1000 denier and 420 denier nylon for long-term wear.
Adjustable cummerbund compensates for suit compression, ensuring a snug fit at varying depths.
Non-rotating quick-release shoulder buckles optimize strap routing to maximize fit.
Airnet backpack is water-draining and comfortable during long dives.
AirFlex system with special bladder delivers enormous buoyant lift capacity.
Super Cinch tank buckle system locks the tank in solid for maximum stability at depth.
Quick-release integrated weight pouches ditch quickly and easily and secure with buckles.
Two rear trim pouches allow you to achieve a well-balanced swimming position.
Built-in grommets provide attachment points for a knife.
Three large zippered pockets and a zippered cummerbund pouch provide lots of cargo-carrying capability.