Skip Navigation
Website Accessibility
NAUI ADVANCED & NITROX DIVER DUAL EDUCATION SYSTEM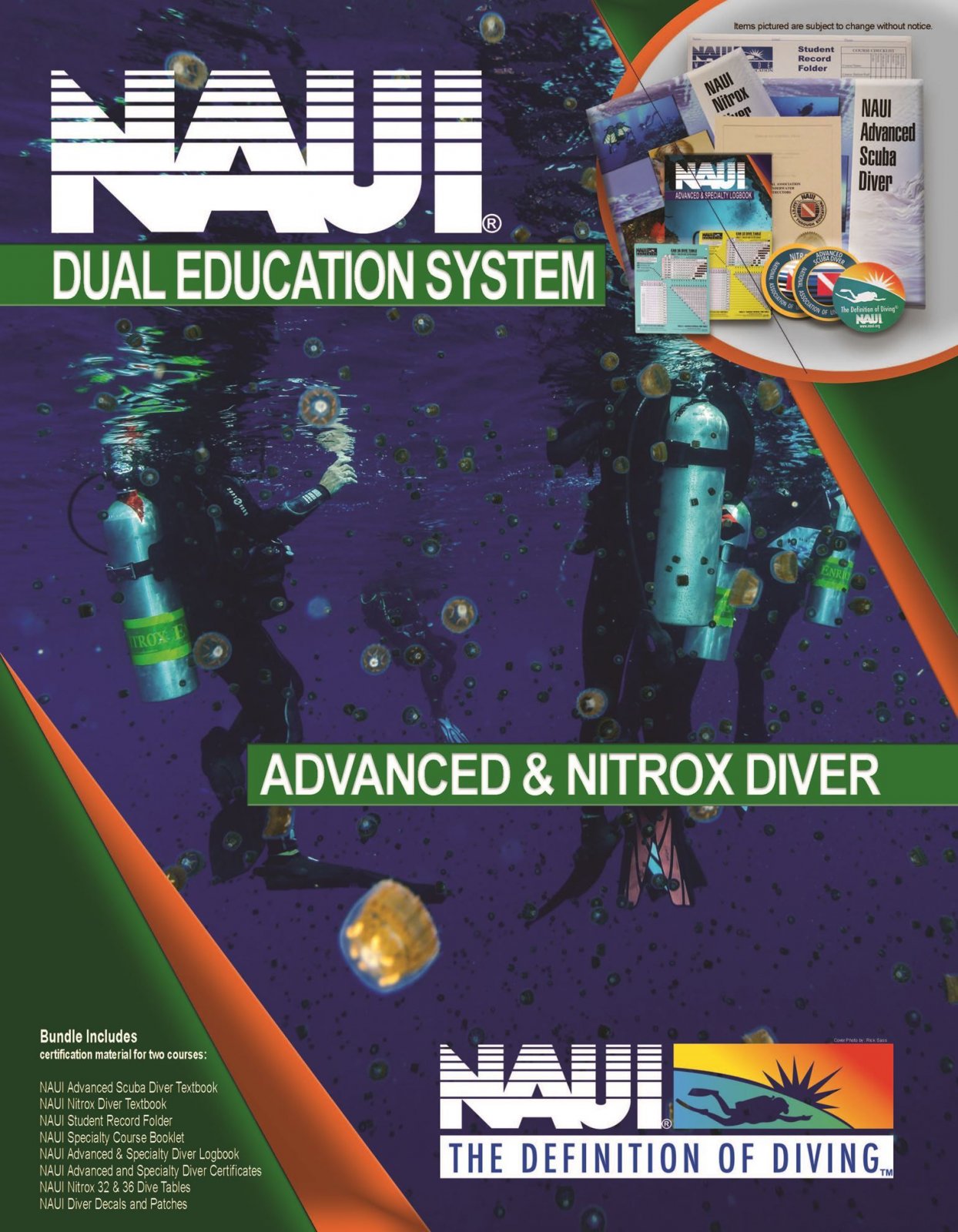 Products Can Only Be Shipped to Credit Card Billing Address.
*Does not apply to Class Material.
Photo ID and Signature May Be Required Upon Delivery
Out of Stock? Contact sales@diveuww.com to create a special order.
This NAUI Education System supports certification as a NAUI Advanced Open Water Scuba & Nitrox Diver.
All Dual Certification Digital Plus NES editions include an eLearning activation code for access to academic course material using NAUI's award-winning eLearning system and both digital and plastic certification cards for two NAUI training programs. Please note, certification is not guaranteed by purchase and requires completion of additional training including in-water sessions with a NAUI Instructor. Digital documentation will be available in the student's profile and NAUI app upon certification.