Skip Navigation
Website Accessibility
AQUALUNG LEG3ND ELITE LIMITED EDITION REGULATOR
Out of Stock? Contact sales@diveuww.com to create a special order.
About Aqualung Leg3nd Regulator Limited Edition
Aqualung Leg3nd Regulator Limited Edition
Technical excellence meets fine-tuned breathing. The LEG3ND Limited brings you simplistic micro-adjustments and enhanced ergonomics for perfect precision and unparalleled breathing comfort at any depth. Expand your dive capabilities with the LEG3ND's powerful, smooth, and fully customizable breathing experience.
Limited Edition
The LEG3ND Limited is extremely exclusive, with only 960 units made available. Each of these limited edition regulators will come with a limited series number (out of 960), a certificate of authenticity, and a custom regulator bag that matches your new Limited Edition LEG3ND regulator.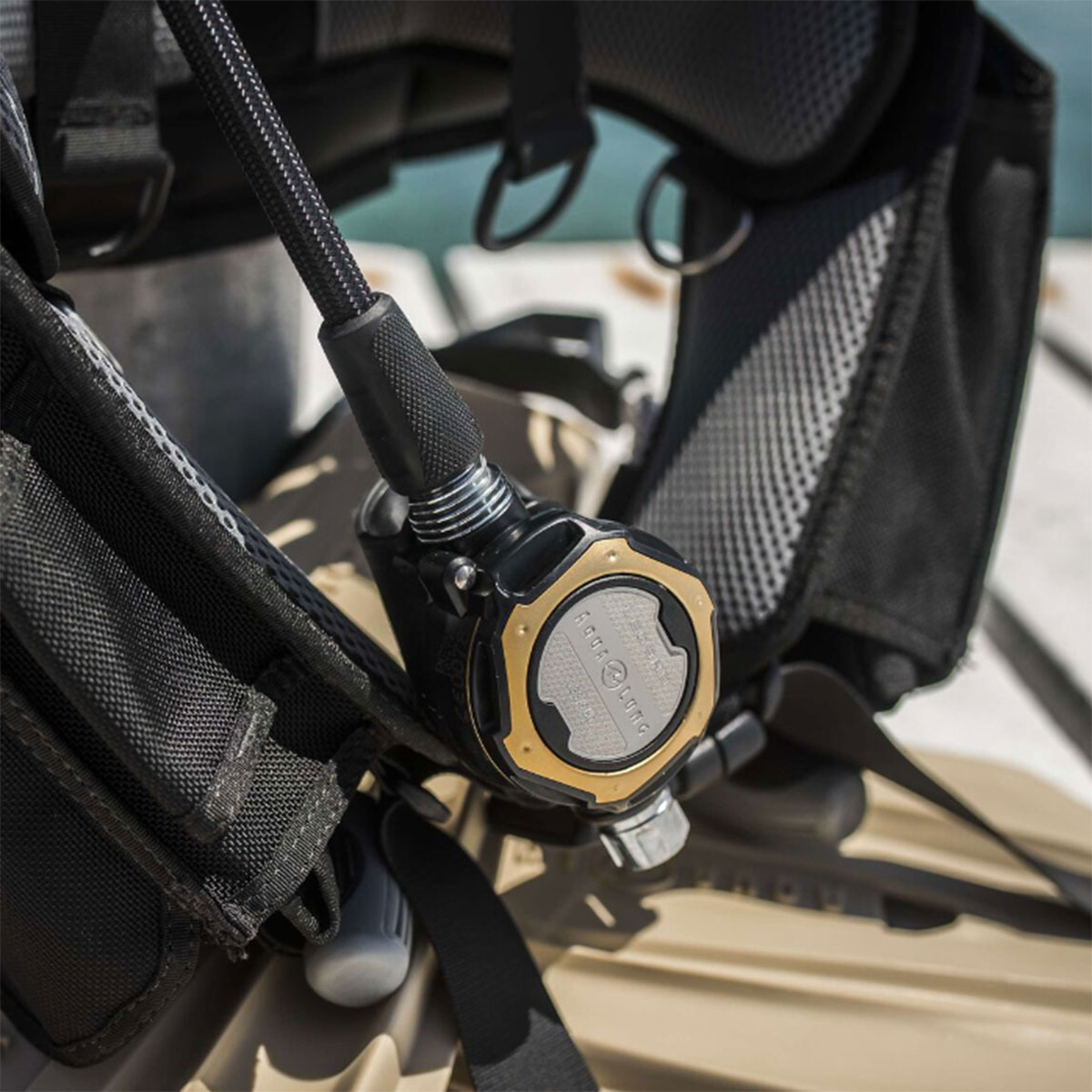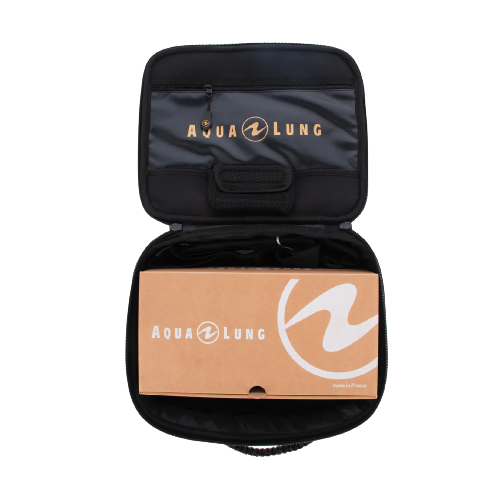 First Stage
Auto Balanced
Progressive increase of the working pressure to maintain optimum breathing efforts: Depending on the diver's depth, the working pressure of the first stage is automatically elevated to counteract the increased breathing air density
Auto Closure Device (ACD)
When the first stage is not connected to a cylinder valve, (ACD) keeps the inlet shut to protect the first stage internal parts from contamination and corrosive water
Exceptional Cold-Water Performance
The LEG3ND's integrated dry chamber keeps inner components clean and dry by isolating them from the outside environment. Deep ribs create a large heat exchange surface that helps prevent ice forming.
HP/MP Ports
2 HP ports (7/16") and 4 MP ports (3/8"), perfectly oriented for optimal hose positioning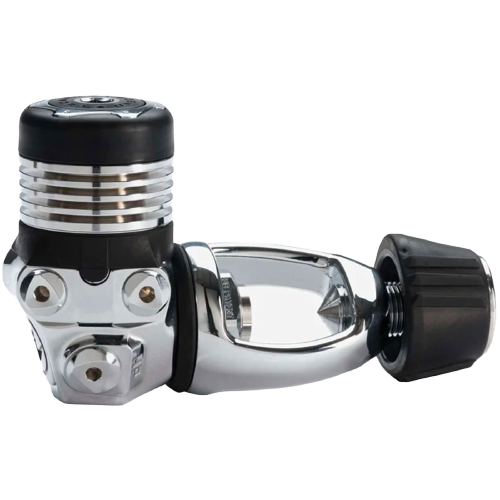 Second Stage
New Front Cover Opening Channels
Allow water to flow sideways over the diaphragm. Prevents freeflows when diving in stronger currents. Reduces peak inspiratory flow by 20%.
Overmolded Air Purge
Wide surface area makes regulator purging easier.
Purge depth controller optimizes air flow with minimal effort.
Patented Comfobit Mouthpiece
Reduces jaw fatigue and secures the second stage more comfortably.
Aqua Flex Hose
Felxible and lightweight Aqua Flex hose with dual protectors.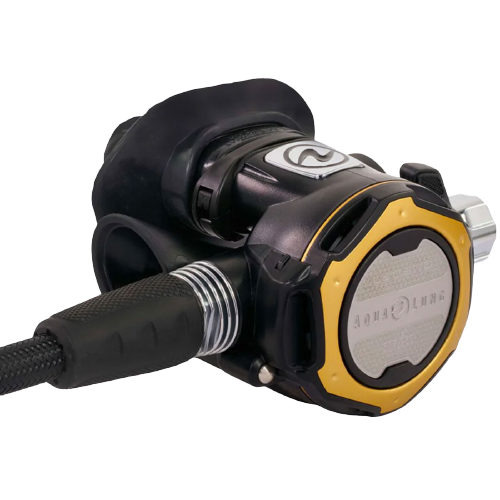 The Leg3nd Elite Limited Edition gives divers unprecedented capabilities by providing perfect precision and enhanced ergonomics at your fingertips. Advanced divers appreciate the independent micro adjustments to fine-tune their own individual breathing preferences.f The LEG3ND Limited Edition is extremely exclusive, with only 960 units made available. For the first 10 years of ownership, with a maintenance every 2 years, you will benefit for free spare parts contained in the maintenance kits for your regulator. The maintenance will be carried out by an authorized Aqualung workshop.
Aqualung Leg3nd Regulator Limited Edition Features
Auto-Closure Device (ACD) seals the regulator's inlet fitting
Integrated dry chamber keeps inner components clean and dry
Perfectly positioned HP and MP ports provide optimal hose routing
Radial second stage openings to prevent free flows when diving in stronger currents
Flexible and lightweight hose with dual protectors
Channeled YOKE screw